INDUSTRIES WE SERVE
Government Entities
Lakota Software can provide biometric solutions to all government entities
Lakota Software has worked with numerous government agencies and organizations (FBI, Department of Homeland Security, US Army, NASA) providing impactful technology solutions and support to help them fulfill their designated objectives.
Specifically, Lakota works with government entities to help them develop, enhance, and automate their biometrics collection systems. Additionally, Lakota also helps organizations leverage mobile, in-field mobile biometric technologies to create faster, more accurate information.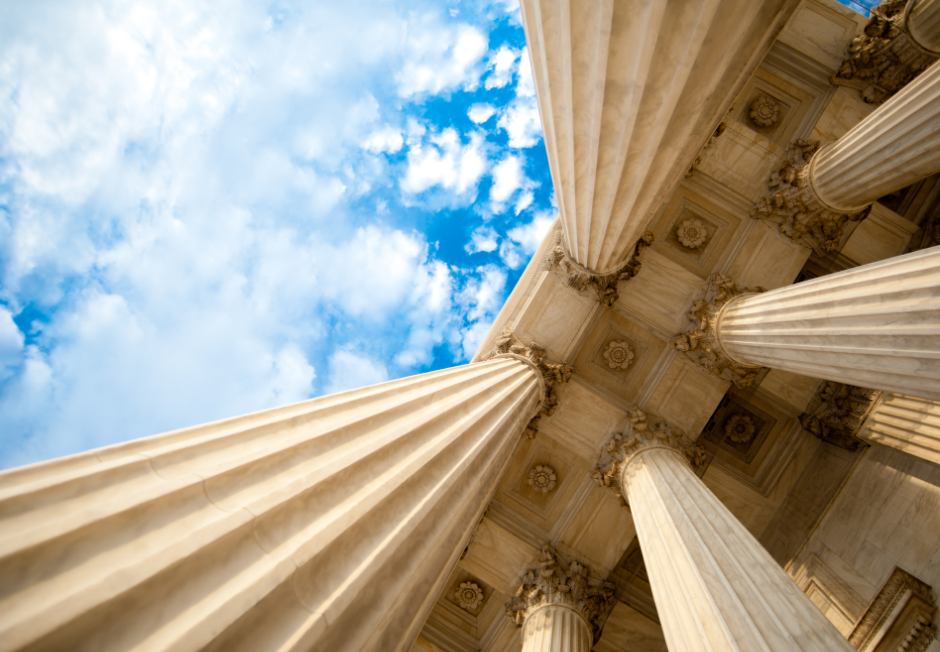 Government Entity Case Studies
The Challenge
FBI Next Generation Identification (NGI) – the FBI's Criminal Justice Information Services (CJIS) Division developed and incrementally integrated a new system to replace the Integrated Automated Fingerprint Identification System (IAFIS). This new system, the Next Generation Identification (NGI), provides the criminal justice community with an efficient electronic repository of biometric and criminal history information.
Biometrics has been incredibly useful to the FBI and its partners in the law enforcement and intelligence communities, and the Bureau continues to look to new scientific advancements to increase the range and quality of its identification and investigative capabilities. The NGI System offers services that provide a platform for multimodal functionality that will continue to evolve with new technologies and user requirements.
Source:https://www.fbi.gov/services/cjis/fingerprints-and-other-biometrics/ngi
What We Provided to Help
Lakota has provided software engineers/integrators serving as part of the Biometric Products team to perform software development and integration in support of the FBI's Next Generation Identification (NGI) program. This included developing custom software and integrating specialized COTS Products (MorphoTrak, MorphoTrust) to include Facial recognition. Lakota ensured that solutions met performance, accuracy, and operational requirements. In addition, Lakota provided support to the NGI Operations & Maintenance team at FBI CJIS. The O&M support included providing support to operations in troubleshooting anomalies and performance related issues, developing software fixes and COTS software updates to fix identified problems and/or to enhance the capabilities and performance of the system.
Significant Accomplishments
Lakota has developed key technologies that have drastically improved system performance, stability and accuracy. These included fixing nearly 100 resource leaks, redesigning and implementing major portions of the system to alleviate bottlenecks and system contentions, developed technologies that enabled the successful migration of billions of records without impacting current operations, plus many major system improvements. Lakota has also developed key systems that allowed non-operational environments to share resources, which eliminated the need for stubs and enabled accurate system end-to-end testing. Lakota's unique holistic point of view and forward thinking has played a critical role in ensuring the successful deployment of NGI increment 2 and increment 3, and continues to play a vital role in the NGI's final increment.
Software Solution(s) Implemented
Ani – Lakota's Ani SDK "sits at the front door of NGI" and verifies each and every submission meets the FBI EBTS specification. This ensures clean data entry into the system. NGI also uses Ani to extract the biometric and contextual data from the submissions and is used to build the responses that goes back to the federal, state, and local agencies. The FBI's eDO system also uses Ani to produce the EBTS FOID transactions that are routed to NGI, process the responses from NGI, and receive the EDOF transactions coming from USPS.
Whorl – FBI utilizes Whorl as the de facto standard tool to verify that submissions and images are compliant with the ANSI/NIST-ITL standard and the FBI EBTS specification. Whorl is also used to support the operations and maintenance development and test teams to create test submissions to verify functionality, compliance, and troubleshoot issues. FBI NICS also uses Whorl with the LIA scan plugin to scan and process fingerprint cards for firearm related background investigations.
The Challenge
The purpose of Electronic Departmental Order (eDO) Project was to modernize the antiquated paper-based processes and integrate disparate stove-piped systems the FBI's Criminal Justice Information Services (CJIS) Division used to process Identity History Summary (IdHS) requests, commonly referred to as "rap-sheets" from the general public. An individual may request an IdHS for a number of reasons, for example, to adopt a child or as a requirement for employment. Traditionally, the FBI has accepted these as paper-based requests, mailed with a fingerprint card and payment information (check, money order, or credit card) to the FBI where the request may sit in the FBI's mail-room for months waiting to be processed by the Criminal History Analysis Team (CHAT).
What We Provided to Help
Lakota played a vital role in design, implementation, testing and fielding of the eDO system. The eDO application can be characterized as a centralized console for the monitoring, execution, and management of daily tasks performed by the Criminal History Analysis Team (CHAT), and a public website for customers to submit requests, check status, and retrieve responses. Daily tasks for the CHAT team consists of processing Departmental Order (DO) Requests, challenges, handling special requests, and retrieving information through search forms. The eDO Dashboard not only facilitates these tasks, but gives each member of the team a quick overview of the status of their work environment. The entire system was developed using a Scrum Agile lifecycle where the customer was constantly involved throughout the entire development lifecycle.
The Challenge
The Department of Defense (DoD) had a requirement to replace their prototype ABIS as it was based on the Federal Bureau of Investigation's (FBI) Integrated Automated Fingerprint Identification System (IAFIS), and stored and matched fingerprints only. The DoD needed to develop an ABIS that could ingest, store, process, match, share and manage four distinct biometric modalities including fingerprint, facial images, palm-prints and iris patterns, in order to give the warfighter access to a vastly improved enterprise system to achieve identity dominance.
What We Provided to Help
Lakota has played a vital role in the mission of the PM DoD Biometrics Directorate to design, engineer, acquire, deploy, and sustain enterprise biometrics solutions in multiple operating environments enabling identity dominance on the battlefield and across the Department of Defense. Lakota continues to support this mission today and our software products are utilized daily in both operational and testing scenarios.
Software Solution(s) Implemented
Ani – used to convert submissions, extract EBTS data from the submission files, validation of the data in the file against the EBTS, reads, and modifies data…
Whorl – multiple comparison tool, editing transactions and viewing for compliance issues, face tool, build submissions? On the Leidos development team, used to create EBTS test files, validation testing,
The Challenge DHS
DHS Homeland Advanced Recognition Technology (HART) – this system replaces the existing identity management system, the Automated Biometric Identification System (IDENT) with an enhanced, scalable, modular, and multimodal identity system. Increment 1 formed the architectural foundation for HART that replaced IDENT and its monolithic, custom-coded IDENT transaction processing application with the HART core application – a modular application that results from the integration of proven, off-the-shelf software applications, open-source products, and frameworks. The HART core application shall provide business workflow and business rules management; interface to biometric matching services; feature an authentication and authorization web service, and fully integrate with DHS enterprise system security.
What We Provided to Help
We deployed a team to implement various microservices mostly related to biographic data such as identity and encounter retrieval. Developed automated regression tests and integrated them into the CI/CD pipeline to quickly identify defects. Providing proof of concept for a third-party tool that will allow orchestration and synchronization between HART's microservices.
Lakota is also a certified reseller of hardware and livescan equipment and can help you obtain the best pricing for your department. We offer an extensive catalog of tablets, PC's, fingerprint and palm print card scanners, printers, and more.
Our solutions don't require a large investment, and there's no long-term contract or commitment.
Free 30-day trial of the applications so you can see how it works for your department.